Call for Artists
Guild Member's Showcase
January 13th through March 15th
Opening Reception January 13th, 6 – 8pm
Common Fence Point Community Center, 933 Anthony Road, Portsmouth, RI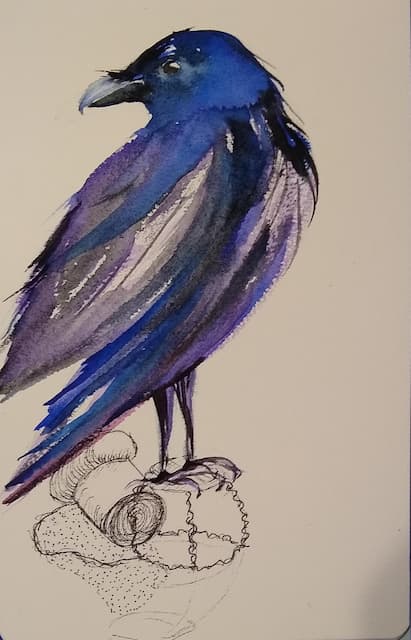 In Person Intake:
Tuesday,  January 10th, 3 – 5pm
Wednesday, January 11th, 6 – 8pm
Location:
Common Fence Point Community Center (CFP)
933 Anthony Road, Portsmouth RI
PAG Members Only!
Guild Members this is your show and your time to shine.  Show us what you've been working on!  This is a Non-Juried show and all works will be in the show.
Show Dates:  January 13th – March 14th at CFP.
Opening Reception:  January 13th from 6-8 PM at CFP.
Please review all of the following PAG exhibit entry guidelines and pick-up policy (in the links below) before submitting your entry.
Registration/Entry Fees may be paid at intake or online by using the link below.
For Inspiration:  Guild Member Artwork displayed on this page:  Top: Wendy Davis' interpretation of the New Year's Weekly Challenge; Penny Carrier's watercolor of a red panda.